Many manufacturers maintain that non OE filters are often said to be source of problems, saying that these do not apply to the standard quality requirements.
Those manufacturers bring up non sufficient filtration surfaces; they incriminate the quality of the media and the use of second choice materials.
PROFILTERS® commits itself to the conformity of its products!
Our production incorporates advanced technologies in order to guarantee the best quality level and performance.
Our filters, as well as the used materials in the production, are tested in laboratories according to specific norms and standards.
Random quality controls are done all along the production line and before releasing the filters for sale, in order to ensure the conformity of the products.
Certifications and warranty
---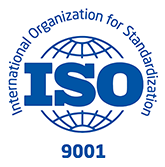 ISO 9001
All production units have ISO9001 and ISO TS16949.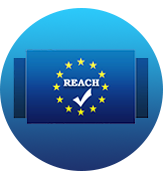 REACH Regulation
PROFILTERS® applies the European Regulation N°1907/2006/CE.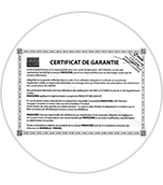 Warranty
Our commitment refers to the quality of our products and services.
By buying a PROFILTERS® product, you get a warranty for the adequate use and according to the requirements; this is valid for the time lasting the recommended use.
You are protected whatever the moment of use, including the time lasting the warranty of the manufacturer.
In case of an engine failure directly and solely attributable to a PROFILTERS® product, we commit ourselves to return the engine to its state prior the incident.

Require PROFILTERS® warranty